The Premier Bank Limited signed an agreement with Bangladesh Bank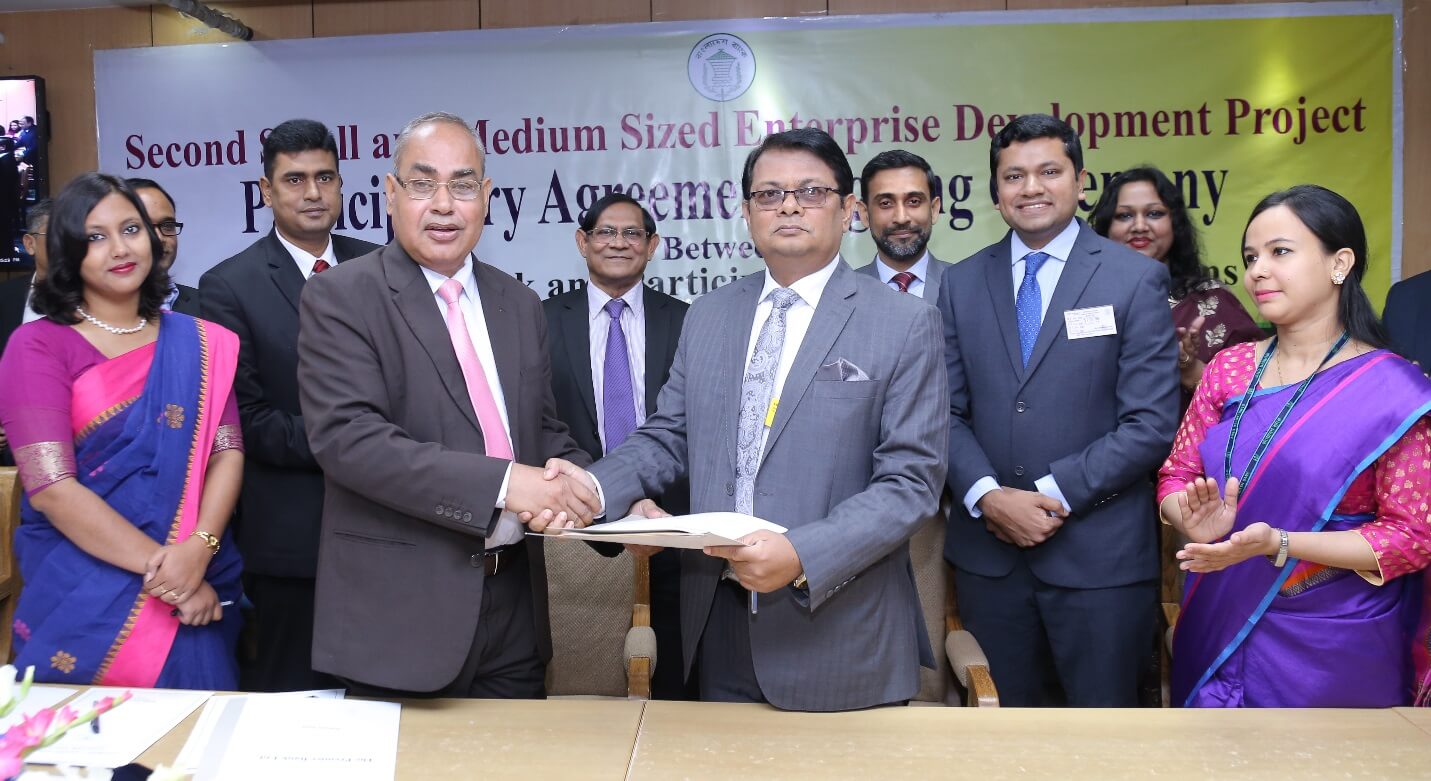 The Premier Bank Limited signed a participation agreement of USD 240 Million with Bangladesh Bank under Small and Medium Sized Enterprise Development Project-2 (SMEDP-2) on February 06, 2018 at Bangladesh Bank Head Office. Managing Director & CEO (Acting) of The Premier Bank Limited, Mr. M Reazul Karim, FCMA and General Manager (FID) of Bangladesh Bank Mr. Md. Abul Bashar signs the deal on behalf of the respective organization.
This is a re-financing project which is funded jointly by Asian Development Bank & Bangladesh Government and will be utilized for the development of SME sector in Bangladesh. Executive Director of Bangladesh Bank Mr. Md. Abdur Rahim and other Senior Officials of the Premier Bank Limited were also present in the ceremony.