Premier Bank Provashi Palli Mela held at Rangunia Chittagong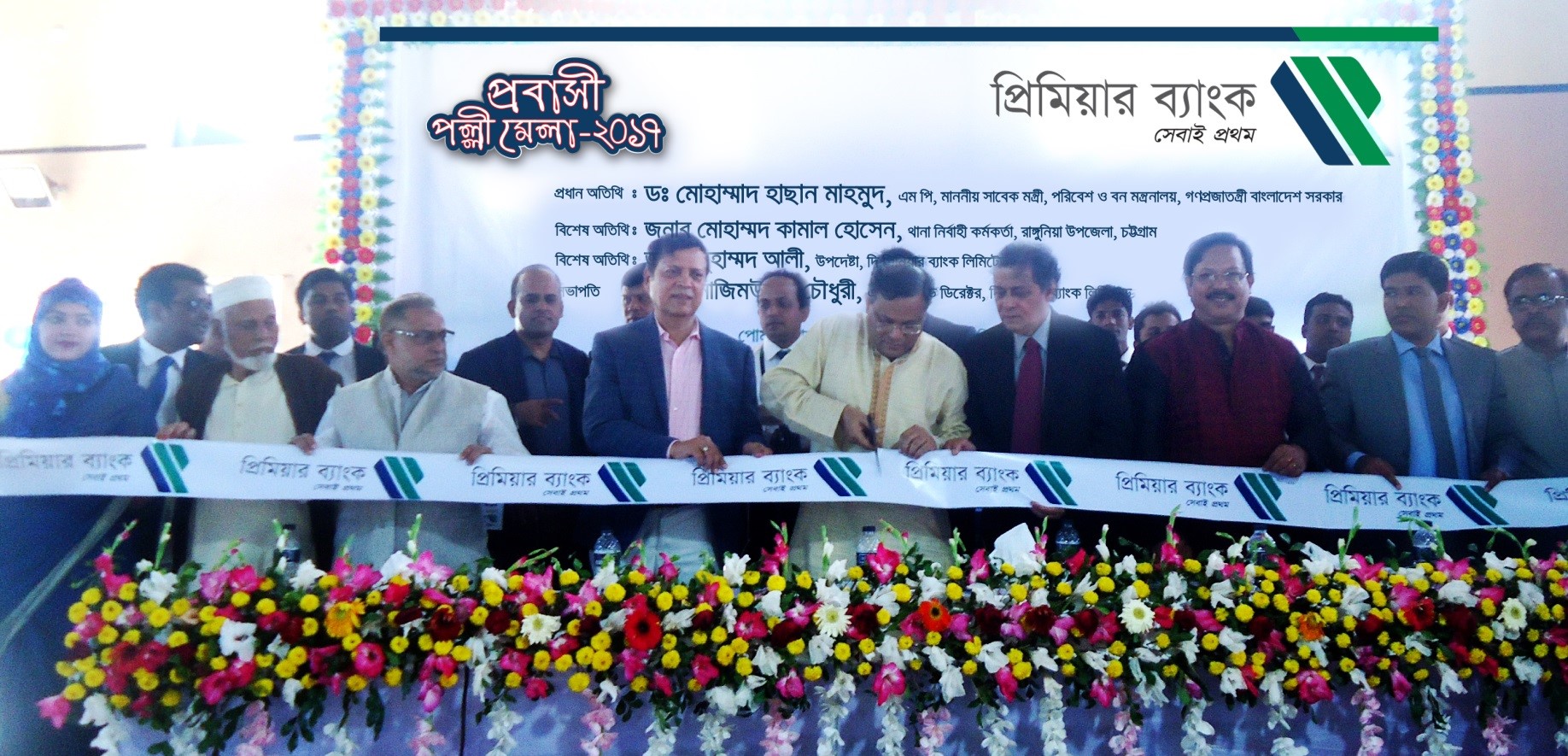 The Premier Bank Limited has been making noteworthy contributions through trusted banking business & services to the economy of Bangladesh since its inception under the dynamic directions of the Board of Directors. Keeping with the goal to serve the people and the country, the Bank organized a "Probashi Palli Mela" on Saturday, 2nd December, 2017 at Shantirhat, Pomra Rangunia, Chittagong for exchanging views with the local beneficiaries of expatriates.
The Hon'ble Former Minister Dr. Muhammad Hasan Mahmud MP was present in the fair as the Chief Guest while Mr. Muhammed Ali Adviser of the Premier Bank & Executive Director and Ex Ambassador Mr. Nazimullah Chowdhury and Mr. Mohammad Kamal Hossain TNO spoke on the occasion focusing on the contribution of expatriate remittance on the national economy.