Premier Bank opens ATM Booth at 56, S.M. Maleh Road, Tanbazar, Narayangonj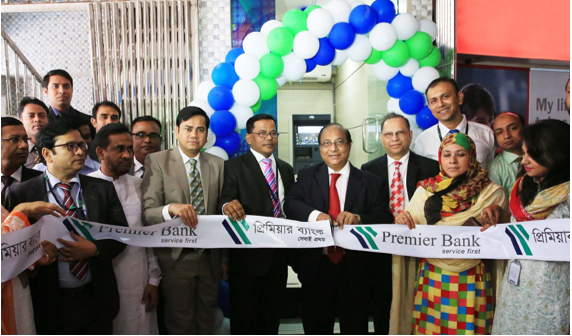 The Premier Bank Ltd recently inaugurated an ATM Booth at 56, S,M,Maleh Road, Al-Joynal Plaza, Tanbazar, Narayangonj by staging a simple ceremony. There was a demand of ATM Booth for Valued Customers of Narayangonj to get 24/7 ATM Banking facility.
Managing Director & CEO, Mr. Khondker Fazle Rashid of the Bank and Head of Cards, Mr. Omar Faruk Bhuiyan, Head of Operations, Mr. Shahnawaj Chowdhury and Head of Narayangonj Branch Mr. Shahid Hasan Mallik were also present in the opening ceremony with other Senior Officials of the Premier Bank with local distinguished Guests and Customers.