Premier Bank 10th Foundation Training Course for MTO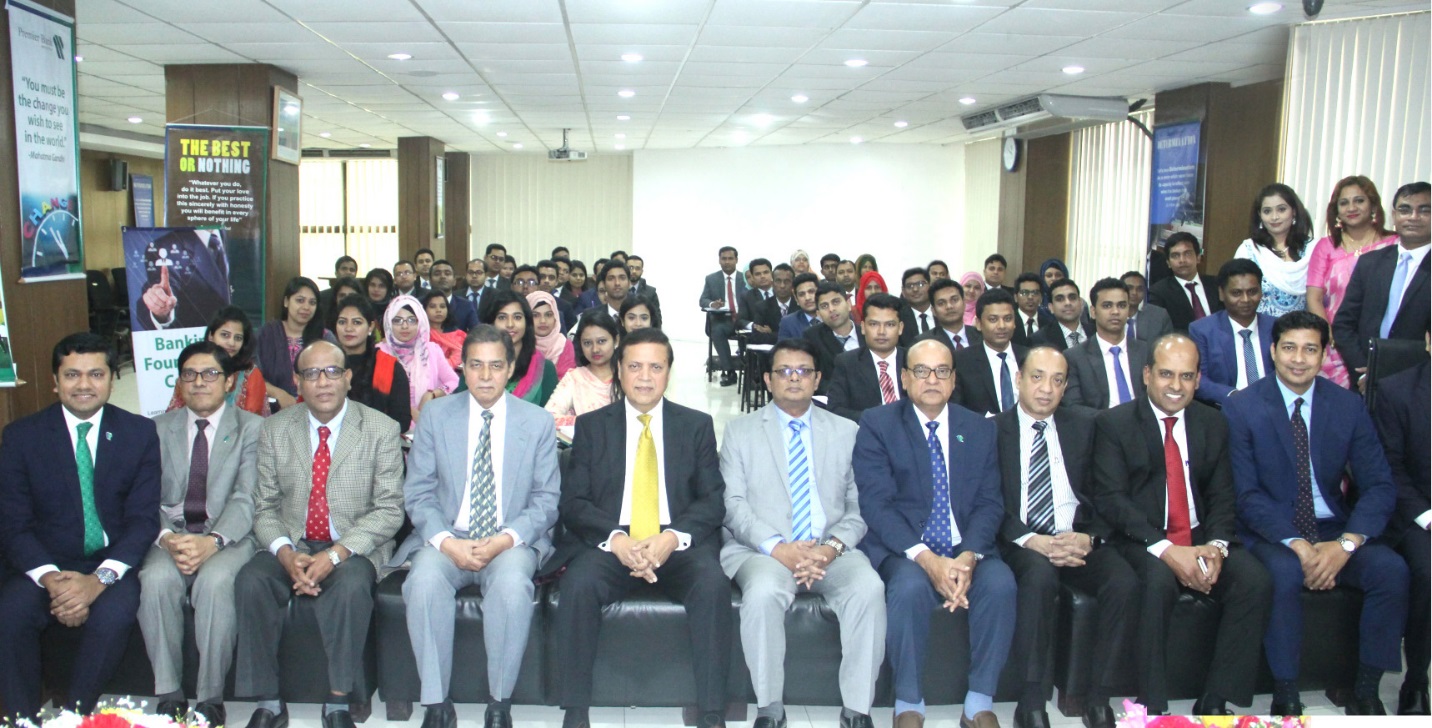 The 10th Foundation Training Course for the newly recruited MTOs of the Premier Bank Limited begins at Bank's Training Institute recently. Total 54 participants are taking part in this training program. They were recruited through rigorous recruitment process of the Bank.
Mr. Muhammed Ali Honorable Advisor of the Bank formally inaugurated the course recently as Chief Guest while Mr. M. Reazul Karim, Mr. Nazimullah Chowdhury Hon'ble Managing Director (In-Charge), Executive Director, Remittance Division Ambassador Nazimullah Chowdhury, DMD & Chief HR Officer, HRD Mr. M.A. Abdullah, DMD Recovery, CRMD along with other senior officials of the bank were also present in the opening ceremony.
Mr. Muhammed Ali & Mr. M. Reazul Karim discussed the path to become successful banker to the newly recruited MTOs while delivering speech. One should nurture some of the important qualities like honesty, trust, transparency, relationship management, and being able to understand client's needs which ultimately lead them to reach the peak of their career.