Premier Bank Yearly Business Conference 2018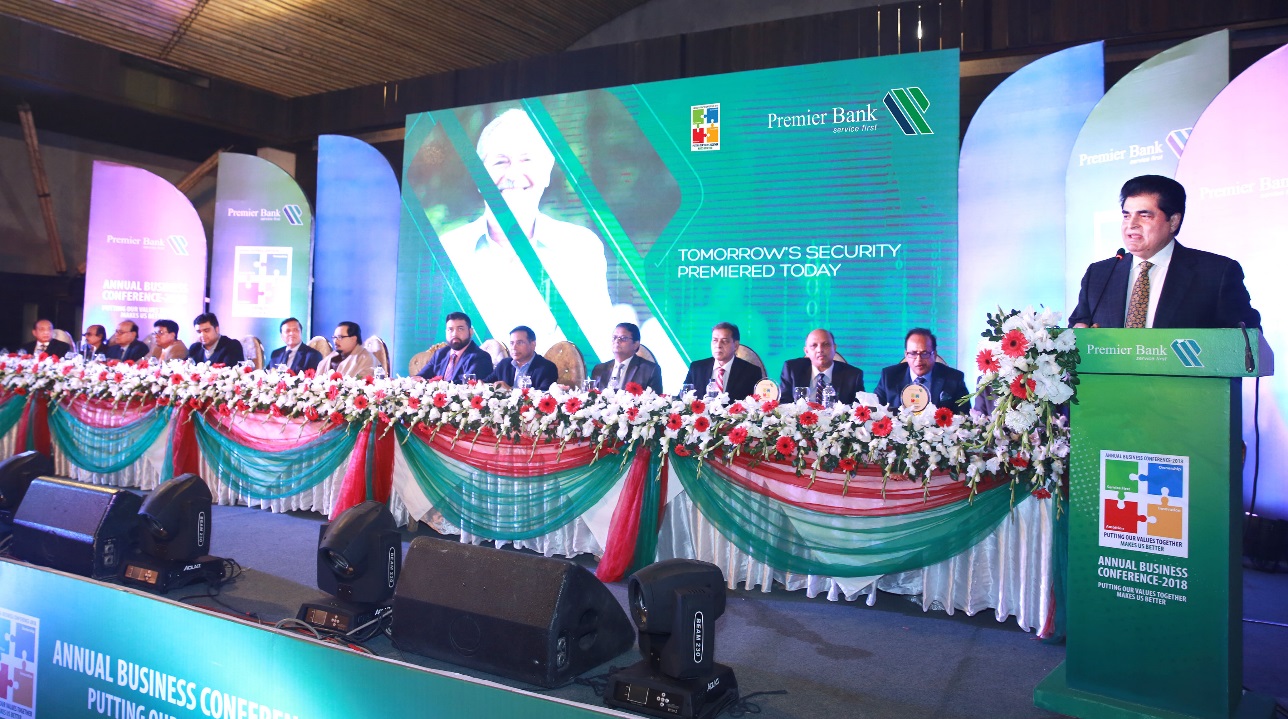 Dr. H.B.M Iqbal, Chairman-The Premier Bank Limited delivering his inaugural speech at the Annual Business Conference held recently at Bhawal Resort & Spa. Vice Chairman Mohammad Imran Iqbal, Directors B.H.Haroon, MP, Abdus Salam Murshedy and Shah Md. Nahyan Haroon were present as the special guest. Advisor of the bank Muhammed Ali & Managing Director (CC) M. Reazul Karim also seen.
The Premier Bank Limited's Annual Business Conference 2018 was inaugurated by Honorable Chairman, Dr. H.B.M. Iqbal, at the Bhawal Resorts & SPA at Gazipur on the 12th January, 2018 as the Chief Guest. This year's theme of the conference was "Putting our values together makes us better" focusing on discussion, dialogue & strategic thinking about the work plan for reaching destination with excellence exploring avenues through an intensive exploitation with firm ownership.
In the inaugural speech by Dr. H.B.M Iqbal, he called upon the Branch Managers & all officials of the bank to continue determined efforts to further accelerating growth and development by enforcing adequate business drive with professionalism to strengthen Bank's position in the banking sector.
Honorable Vice Chairman, Mr. Mohammad Imran Iqbal, , Director, Mr B. H. Haroon MP, Director, Mr Abdus Salam Murshedy and Mr. Shah Md. Nahyan Haroon, Director were also present as the special guests. Hon'ble Advisor of the Bank Mr. Muhammed Ali and Managing Director (Current Charge) Mr. M. Reazul Karim along with other high officials of the Premier Bank were the other key participants on the occasions of Managers Business Conference–2018.
The CEO, Adviser and DMD's of the Bank as well as Senior management also pledged to do their best for the betterment of the Bank and obliged to be the best in the country and strive to attain their position as one of the top ranking commercial Banks in the industry .