Premier Bank Ltd Half Yearly Business Conference-2017 of the bank held at Head Office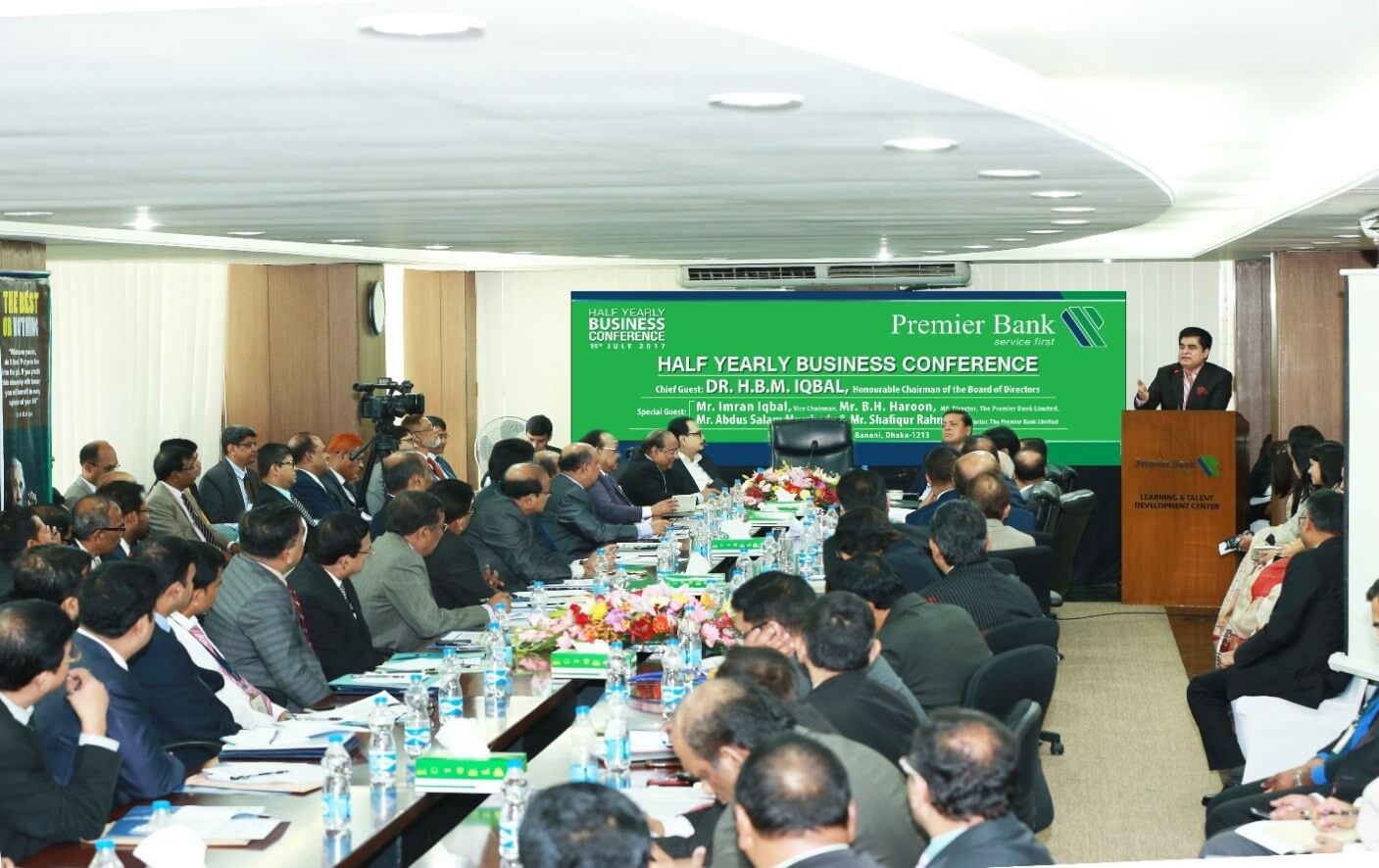 Managers Urges to give best services to the Customers
Premier Bank Chairman Dr. H.B.M. Iqbal inaugurated the Bank's Half Yearly Business Conference-2017 at Head Office, Learning and Talent Centre on 15th July 2017 as Chief Guest and Mr. B. H. Haroon MP and Mr. Shafiqur Rahman, Directors of the Bank as special guests, other Directors was also present in the conference.
Mr. Khondker Fazle Rashid, MD & CEO, Advisor of the Board Directors Mr. Muhammad Ali, Consultant Mr. Ehsan Khasru & Additional Managing Director, Mr. M. Reazul Karim & Deputy Managing Directors Mr. Syed Nowsher Ali, Mr. Md Shah Alam, Mr. Shamsuddin & Mr. Sami Karim and all Branch Managers along with all Division Heads of Head Office were the key participants on the occasion.
The Conference reviewed overall progress of the year 2017 and chalked out various strategic plans for achieving yearly target for 2017 of the Bank.