Premier Bank Chairman Dr. H B M Iqbal honoured by Korean Community of Bangladesh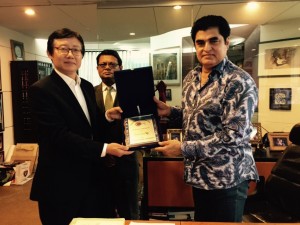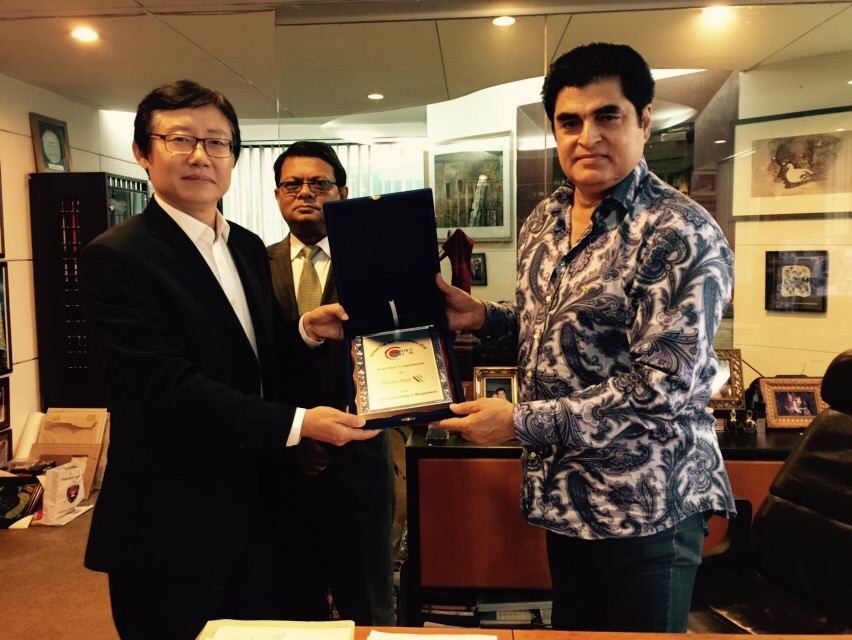 Dr. H B M Iqbal, honorable Chairman of the Board of Directors of The Premier Bank Limited
received a Crest of honor from the honorable Chief of Korean Community of Bangladesh Mr.
Kim Hang Jin (LEO) , CEO and Managing Director of Kims Corporations Ltd on 17th July, 2016 at
Head Office of the Bank. Among others Mr. M. Reazul Karim, the honorable Additional
Managing Director of the Bank was also present.
Mentionable that Premier Bank was the title sponsor of the Korean Golf Tournament 2016
and last year too.